2016-2017 15 Days of Giving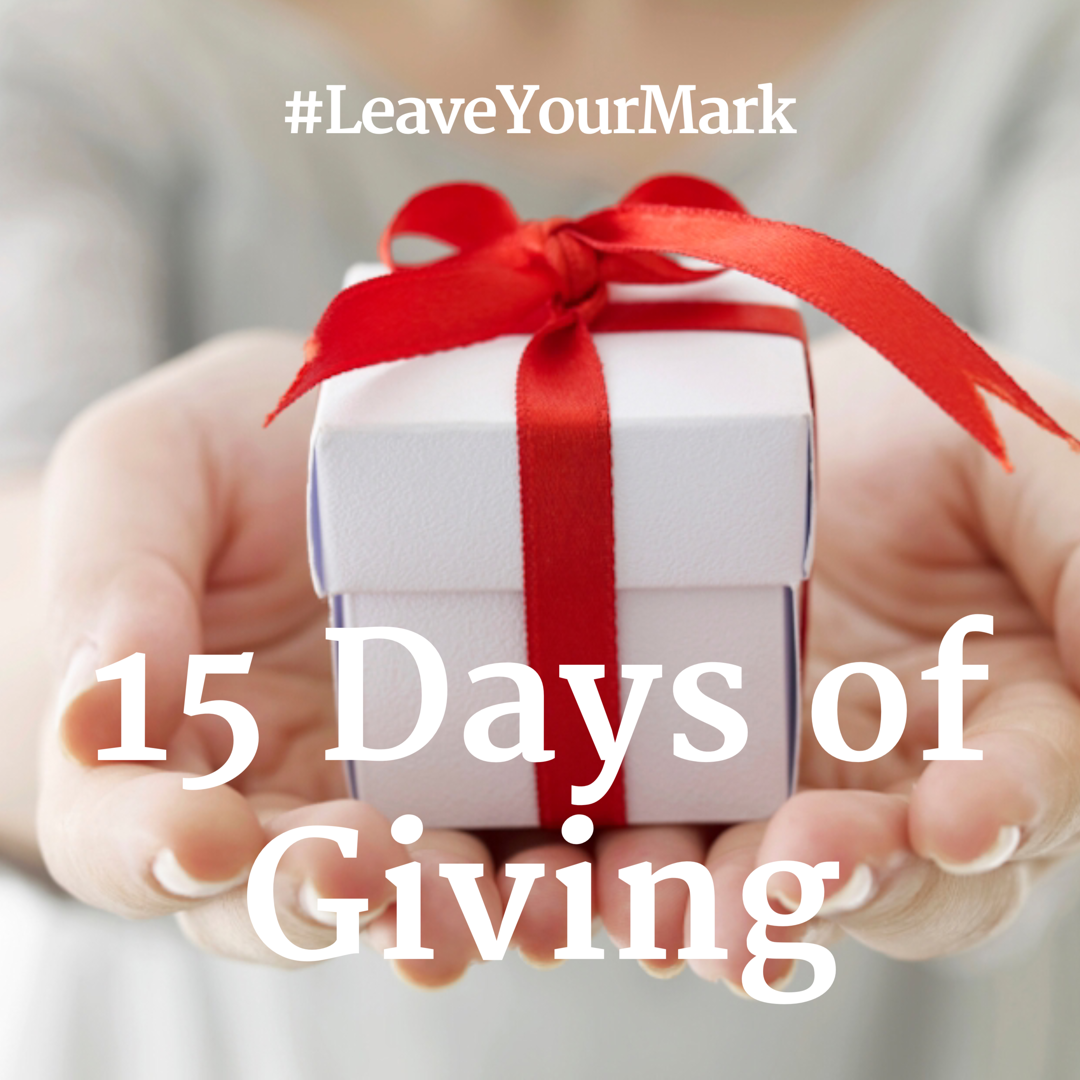 Valley Christian Annual Fund - 15 Days of Giving
Valley Christian School's Annual Fund is the cornerstone of the school's giving program. Gifts to the Annual Fund make the difference between a good educational institution and an outstanding one. The Annual Fund is used to supplement tuition dollars and provide resources for improvements to school programming and facilities. As our school has been entrusted with increased student enrollment, we continue to take intentional steps to serve our families and our community with excellence.
The enrollment growth at Valley Christian is truly a blessing for everyone at our school, as well as those in our community. God's gift of additional students each year compels us to plan for the future in technology, academic programming, teacher development, tuition assistance, athletic program improvements and student involvement in the performing arts.
Each year, Valley Christian School makes an appeal to our school's network, asking that each member of the school community give personally and refer friends and family members who could potentially support the school. Annually, the fund drive raises over $100,000 and garners new and continued patrons including parents, grandparents, alumni, faculty, administration, staff and the greater VCS community.
This school year we are conducting an outreach to each prospective supporter in a focused effort that will last over a short period of time. We have designated 15 days for this year's Annual Fund Drive. Each day we will share a specific opportunity for you to partner with our school through our 15 Days of Giving.
This year's 15 Days of Giving: See Links below...
Day One – November 29
Day One Image
Day One Flier
Day Two – November 30
Day Two Image
Day Two Flier
Day Three – December 1
Day Three Image
Day Three Flier
Day Four – December 2
Day Four Image
Day Four Flier
Day Five – December 5
Dave Five Image
Day Five Flier
Day Six – December 6
Day Six Image
Day Six Flier
Day Seven – December 7
Day Seven Image
Day Seven Flier
Day Eight – December 8
Day Eight Image
Day Eight Flier
Day Nine – December 9
Day Nine Image
Day NIne Flier
Day Ten – December 12
Day Ten Video
Day Ten Flier
Day Eleven – December 13
Day Eleven Image
Day Eleven Flier
Day Twelve – December 14
Day Twelve Image
Day Twelve Flier
Event Sponorship Opportuninties
Day Thirteen – December 15
Day Thirteen Image
Day Thirteen Flier
Day Fourteen – December 16
Day Fourteen Image
Day Fourteen Flier
Day Fifteen – December 19
Day Fifteen Image
Day Fifteen Flier
Some of the Goals for this year's Annual Fund Drive:
Raise over $200,000
Secure over 50 Volunteers to assist VCS for the remainder of the school year
Secure over 10 in-kind gifts
Will you prayerfully consider joining us in our efforts to fulfill our mission to partner with Christian families that desire educational excellence taught through a biblical worldview so their children will be prepared for a lifetime of authentic faithfulness to Jesus Christ? Every donation is important and greatly appreciated!
For more information, please contact our Head of School, Anthony Baugher at 406-540-3210 or by email at info@valleychristian.org