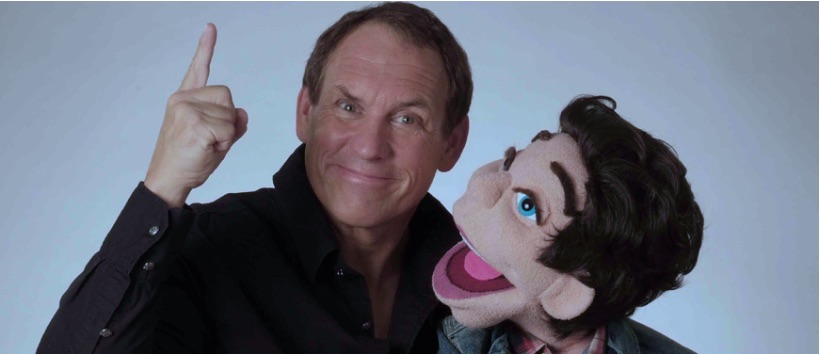 Taylor Mason
3pm All School Assembly • 7pm Concert • 8:30pm Meet and Greet
Tickets for the concert are $10 per person, $15 for a couple and $25 for a family.
Tickets can be purchased in our school office or online using paypal by selecting the "Buy Now" link on this page.

Taylor Mason's quick wit, flawless delivery and polished material make him a hit with audiences of all ages. He is a ventriloquist, musician and stand-up comedian. He has carved out a career in comedy and entertainment that has taken him around the world and into living rooms across the United States for the past 25 years. He's won multiple, prestigious entertainment awards, appeared on a myriad of television programs, helped craft and performed in television commercials, wrote a book on ventriloquism for Penguin Publishing, and on an on.

He has a bachelor's in Agriculture from the University of Illinois and a master's degree from The Medill School of Journalism at Northwestern University. His experience as a comedy writer and performer has taken him from The Second City Theater in Chicago to headlining gigs at every major comedy club across the country. He's as comfortable writing and executing humor for corporate clients like Microsoft and WalMart as he is doing a show for teens or children on a Disney Cruise ship. He's performed for countless church functions. He's done bar mitzvahs and synagogue shows. He continues to sell out comedy clubs and is requested at college campuses.

It's impossible to put Taylor Mason in a box. You cannot define his audience, because his act transcends demographics and niches. It's a throwback and yet it's contemporary. He's inclusive, he's genuinely interested in his audience and he's 100% committed to every performance, every project, and every single job he takes.
There is no way to describe what he does, because combining ventriloquism, music and comedy is unique to Taylor Mason and quite literally needs to be seen to be believed. Google "Taylor Mason" and view hundreds of videos, some home-made, some taken from countless television and DVD projects, that continue to add up, including the lm, Thou Shalt Laugh V.

Taylor Mason stays out of the bedroom and out of the bathroom (which sets him apart from most comedy acts today) and concentrates on jokes and punch lines. He respects people's differences and concentrates on getting laughs. He gives great effort every time he takes the stage.
Does it sound old school? Only if music, laughter and the shared experience of sheer joy and excitement are out-of-date. For Taylor Mason, these are calling cards as a comedian, and the pillars on which he has built an outstanding, consistent and truly American career as an entertainer.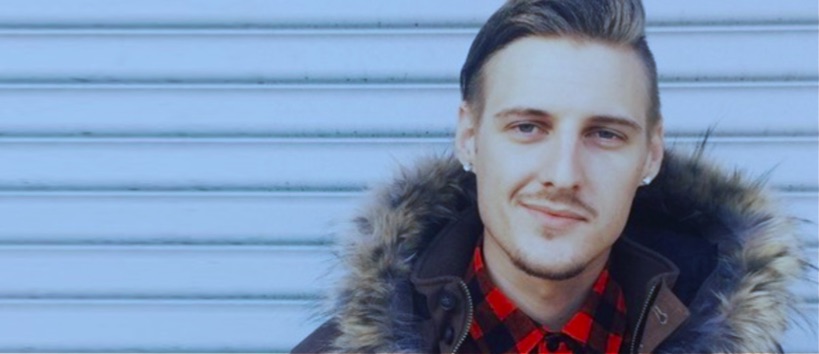 Faith Challenge celebration with jarrid wilson – 03.30.17
2:30 pm School Assembly • 7pm FCC Event • 8 pm Meet and Greet
Jarrid Wilson is a husband, dad, speaker, best- selling author and inspirational blogger.

His articles have been viewed by tens-of- millions, showcased on some of today's hottest talk shows, and featured on national news stations worldwide. He is a dynamic speaker whose outside-the-box perspectives have gained him national recognition from some of today's most influential Christian leaders and pastors.

His highly unconventional way of sharing faith takes a fresh look at the way Jesus would call individuals to live out their everyday lives.

Unafraid to tackle tough and controversial topics, Jarrid is known for his refreshing perspectives on what others may view as set in black and white. His blog is one of the most talked about faith- based blogs on the web, and his dedication to use social media for the sake of that faith has been paramount to his success as a writer.

Jarrid and his wife Juli live in Nashville, Tennessee with their son, Finch and dog, Eloise.

His newest book entitled, Jesus Swagger is now available worldwide.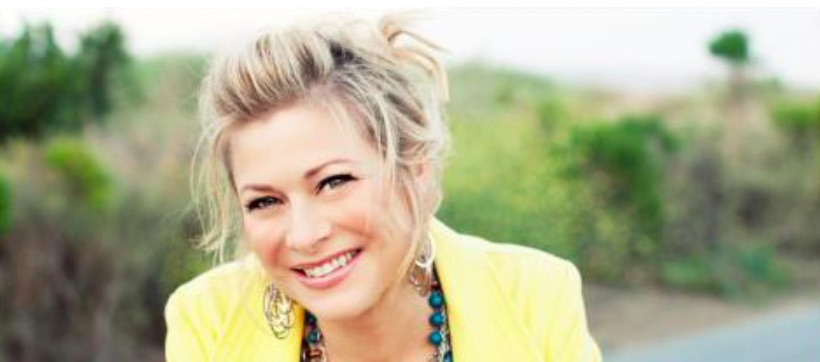 2017 legacy dinner with nicole johnson – 05.20.17
5:30 pm Meet and Greet • 6 pm Dinner
Graduation with nicole johnson – 05.21.17
2 pm
A bestselling author, performer, and motivational speaker, Nicole Johnson is one of the most sought-after creative communicators in America today. Her unique ability to blend humor with compassion as she captures the inner-most feelings of women facing life's daily struggles, has enabled her to create a unique sense of community for women of all ages.

Over three million women across America have seen Nicole's live portrayals of the challenges facing today's mega-multi-tasking woman. Her "Fresh Brewed Life®" message is giving "Hope for the Daily Grind" to thoughtful women who are motivated but often find themselves overextend- ed. She addresses issues ranging from the co- medic struggle of motherhood to the tragedy of dealing with breast cancer, and issues in between, like "What am I going to wear?" and "How will I cope with football season?"

Like many women across America and around the world, Nicole has faced spirit-crushing challenges in her life: the divorce of her parents, childhood loneliness, and a difficult marriage that ended in a painful divorce. In the midst of these trials, she gathered together the pieces of her pain and formulated a life-changing philosophy: Life's greatest value can be found in these broken pieces in that, like the grinding of coffee beans, only when the individual pieces are crushed can they come together to create something far more wonderful and potent than any of the pieces could alone.

She is an author of 8 books, including Keeping a Princess Heart in a Not-So-Fairy-Tale World and The Invisible Woman. Her best-selling debut, Fresh Brewed Life, is one of Nicole's most popular works providing readers with a fresh, relatable and authentic approach to being a woman in today's society.

When not traveling, Nicole makes her home in Santa Monica, California with her husband and two children, Elliot and Abigail. She enjoys writing at a local coffee shop, dining with friends, and walking on the beach.