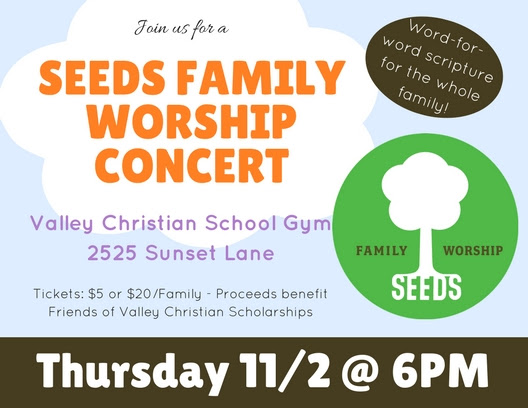 Seeds Family Worship
Tickets are $5 per person or $20 for a family (up to 10 people)
Purchase tickets here

Seeds Family Worship Live Event is Coming To Montana!
A Seeds Family Worship Event is a worship event for the whole family- from newborns to grandparents. Seeds events are fun, energetic praise and worship experiences that shines a spotlight on the greatness of God while singing and learning His Word.
This is an awesome opportunity for you to bring your family to see Seeds Family Worship and benefit Friends of Valley Christian Scholarships.
We look forward to seeing you there. Here is a short video to get you excited!