International Students
Thank you for your interest in a study abroad experience! We are excited that you have chosen to investigate Valley Christian school.
We are currently accepting students who have gone through the qualifying process with ASSE International, an international exchange student program. For more information about ASSE, please contact them at 1-800-333-3802 or visit their website at www.asse.com.
Our desire is to offer Christian education opportunities to students around the world. We look forward to the possibilities ahead as you consider an education at Valley Christian school!
Sherry Cabrera
Admissions Director
admissions@valleychristian.org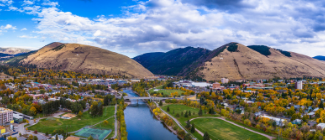 Missoula is a great starting point for skiing, hiking, snowboarding, water sports, river play, hunting, fishing, and many more outdoor sports. There is no end to the recreational possibilities in this unique area of Western Montana.
Destination Missoula
Missoula Chamber of Commerce