SCHOOL PROFILE - VALLEY CHRISTIAN SCHOOL
LOCATION:
Our campus is located at 2526 Sunset Lane in beautiful Missoula, Montana.
MISSION STATEMENT:
Valley Christian School exists to partner with Christian families that desire educational excellence taught through a biblical worldview so their children will be prepared for a lifetime of authentic faithfulness to Jesus Christ.
HISTORY:
Founded in 1979, we are currently celebrating our 36th year.
ACCREDITATION:
Valley Christian High School carries full accreditation with the state of Montana Office of Public Instruction (OPI) and meets all requirements for graduation. Valley Christian School, Pre-Kindergarten to 12th Grade, is in the candidate stage to be fully accredited by the Association of Christian Schools International (ACSI) and AdvancED. Valley Christian School is in the second year of the three year process for ACSI and AdvancED accreditation; completion slated for 2018-2019 school year.
ORGANIZATION:
Valley Christian School is operated as an interdenominational non-profit corporation.
ENROLLMENT:
Valley Christian Schools currently enrolls a student body of 292 students. (11/25/2015)
Preschool .....................................30
Kindergarten ................................ 28
Grades 1-6 ................................. 137
Grades 7-8 ................................... 43
Grades 9-12 ................................. 54
DENOMINATIONS:
Students attend over 30 different churches in the area. Interdenominational chapel services are held weekly on campus for the students and staff.
ADMISSIONS:
Admission is selective. Students are evaluated on the basis of their transcripts, test scores, recommendations, pastoral references, Christian testimony, and a personal interview. Valley Christian does not discriminate on the basis of race, national or ethnic origin.
STAFF:
Three administrators, five directors, and a teaching faculty of 35, and a wonderful support staff.
Faculty and Educational Support Staff Breakdown:
| | | | | |
| --- | --- | --- | --- | --- |
| | | Full-time | Part-time | Administrators |
| | Preschool | 0 | 5 | 0 |
| | Elementary | 10 | 14 | 1 |
| | JH/HS | 9 | 5 | 1 |
GRADUATES:
700 students have graduated from Valley Christian High School. Our last graduating class of 18 were offered over $250,000 in scholarship dollars.
FINANCES:
The 2014-2015 operational budget is $1.4 million. Approximately 20% of the budget is supplemented with outside income which include donations and grants. Currently, financial aid is provided to over 40% of our families.
ACADEMIC ACHIEVEMENTS:
2013 Criterion Referenced Test Scores (Measured Progress) for Valley Christian and State of Montana: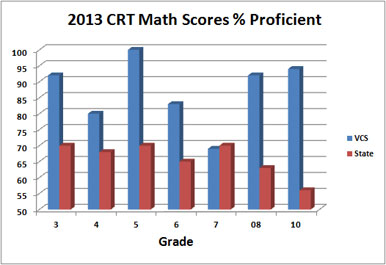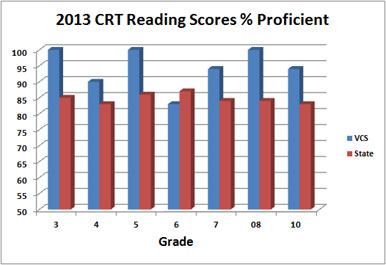 Scholastic Aptitude Test (SAT) scores for Valley Christian School and Nation: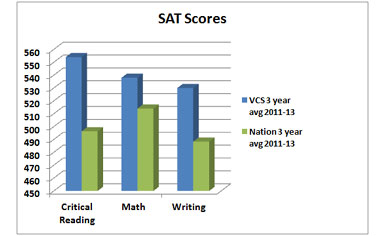 ACHIEVEMENT TESTING:
Valley Christian will be using TerraNova as our school-wide assessment beginning the 2015-2016 school year. 2013-2014 scores are well above the national averages, specifically above other Christian Schools in the Northwest Region.
ATHLETIC ACHIEVEMENTS:
We are members of the Montana High School Association (MHSA) which allows us the opportunity to compete at the highest level of competition in the State in our chosen sports. We are members of District 13-C which is one of the districts in the Western C Division. Sports include: Football, Volleyball, Soccer, Basketball, Track, and Tennis.
• 8 Montana State Championships
• 7 League (District) Championships
• 16 Divisional Championships
STATEMENT OF FAITH:
• We believe the Bible to be the inspired, the only infallible, authoritative, Word of God.
• We believe that there is one God, eternally existent in three persons; Father, Son, and Holy Spirit.
• We believe in the deity of our Lord Jesus Christ, in His Virgin birth, in His sinless life, in His miracles, in His vicarious and atoning death through His shed blood, in His bodily resurrection, in His ascension to the right hand of the Father, and His personal return to power and glory.
• We believe that for salvation of lost and sinful man, regeneration by the Holy Spirit is absolutely essential.
• We believe in the present ministry of the Holy Spirit by whose indwelling the Christian is enabled to live a godly life.
• We believe in the resurrection of both the saved and the lost; they that are saved unto the resurrection of life and they that are lost unto the resurrection of damnation.
• We believe in the spiritual unity of believers in our Lord Jesus Christ.